The Peter Nyssen Satisfaction Guarantee
100% Online Security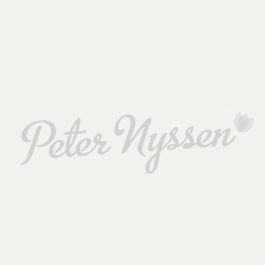 100% Customer Satisfaction Guaranteed
UK & European Delivery
Competitive pricing
We pride ourselves in delivering you with high quality flower bulbs in a timely manner.
If your goods are damaged or faulty we will replace or refund the affected products.
In the unlikely event of your consignment being damaged in transit, please sign for the delivery as damaged and contact us to tell us within four days of receipt.
We take every care; to ensure the goods supplied are of the highest quality. If you find any problem with your purchases please let us know within seven days of receipt of goods.
Harvests of bulbs and plants can be unpredictable and occasionally we run out of stock unexpectedly. In this event, we will substitute your order with a similar product of the same, or greater value. If you would prefer us to contact you before we do this, please tick the box at checkout. In the event no similar product is available, we will refund you for the product that is not available. Please note: We will never substitute one product for another without your permission.
In the very rare event, at the time of flowering a variety is incorrect please send us an email to [email protected] together with a photograph of the flower. This will enable us to contact the grower for an explanation. We will replace, credit or refund this item.